With the series against the Cubs this weekend, I figured I would eschew the normal preview and do something a little more fun. So let's welcome back the Founding Father of FFUD and overall Maven of the blog: Sam Fels!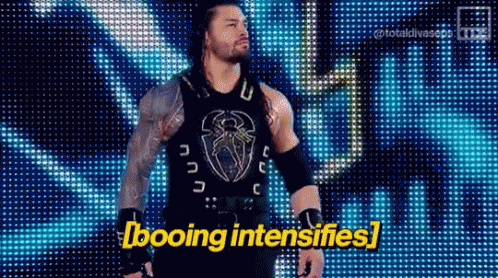 Sam has been kind enough to answer a few questions about his beloved Cubs, and provide some insight into their hot start thus far. So without further ado, lets get to the questions.
AJ – So as I write this, the Cubs are 2nd overall in the NL with a 15-8 record. However, only 2 of those games came against a club with an above water winning percentage (Cleveland). Is the record indicative of the Cubs talent level, or more a result of who they've played thus far?
Fels – Eh, I don't fucking know. It's sample size. My gut tells me the rotation probably is that good.
Hendricks and Darvish definitely are, Lester has pitched well, and the thing with Chatwood is
that everyone knew if he could keep his stuff in the zip code he's very effective. My gut says the
lineup is probably that good? While they have beat up on bad teams, the top of the lineup hasn't
really done dick. The team has been carried by Happ or Caratini or my god Jason Fucking Kipnis.
Even Jason Heyward has been ok.
The eventually Baez, Contreras, Bryant will be Baez, Contreras, and Bryant, even if the others drop off at some point. My gut says the bullpen is absolutely a disaster area and if the Cubs hadn't won in '16 this would absolutely be a fireable offense for Theo Epstein. So for the most part, yeah, I think they're pretty good, but not .667 good. The thing is with the schedule only being intra-division and crossover, they might keep it up, because most everyone has been bad in both except for like, Minnesota.
AJ – Yu Darvish seems to be healthy and back to smoking chumps at the plate with a 10.5 K/9. Kyle Hendricks is his usual stalwart self, getting hitters to pound balls into the dirt with his sinker and keeping his typical low 3's ERA. Jon Lester was cruising along fairly well until he burped on himself against the Brewers. Quintana tried cutting off his own finger making a pie and should be back fairly soon. It seemed like the starters were going to be a big question mark coming into the season, but they've performed well. Is this rotation good enough to make some noise going forward?
Fels – Define "noise." Can they get into the playoffs? Absolutely, and at this point it would already be a
serious upset if they don't. They have to win like 13 more games out of 35 to do so. Can they make a run once there? I mean, the playoffs are do dumb this year anyway but sure. Hendricks and Darvish are this good. That's not a mirage. So they only have to produce one other start or bullpen game to win a series after that. If that. And they have time to figure that out (Alzolay and Quintana could be huge in this department). So yeah, it's possible they can make noise…until getting thwacked by the Dodgers somewhere along the line.
AJ –  .202/.253/.622 with a 65 wRC+ is the kind of stat line you'd expect from Albert Almora and not Javy Baez. What's up with him?
Fels – Woof, if I had any idea. It's hard to say with Baez, because he goes off the boil like this once or twice a season. You just don't notice as much because it's not at the beginning of a truncated farce of a season. I'm guessing the short run-up didn't help because he is so much on timing with that swing. I wouldn't be shocked if the extension talks, or lack thereof now, are weighing on him a bit. And when Javy presses, it's ugly. He's also got a new approach, which Sahadev touched on in The Athletic.
He's swinging at way less pitches, but he's making contact on way less pitches too. He's getting behind in the count and then pressing, and we know he likes a whiff. My hunch is that if he can continue to let more pitches outside the zone go, as he has done this year, and just spends a week hitting pitches to the opposite field–which he has incredible power to and he just forgets it at times–he's going to be just fine.
AJ – On the flip side, Ian Happ's batting line looks pretty glorious with a .313/.439/1.026(!) and a 181 wRC+. Has he arrived or is this just a small sample size?
Fels – Happ is such a funny character. Did you know he has 1100 MLB PAs? I didn't even know that
until last week, he just has felt like such a yo-yo player. In those 1100 PAs, he's got a 117 wRC+ and a .834 OPS. That's certainly enough PAs with those numbers to say the guy is good. He's had an odd way of getting there but he's good, and his play in center keeps improving as well. Is he this good? The .410 BABIP would suggest no. However he is hitting the ball awfully hard, he takes his walks, and he's not as susceptible to high fastballs as he was (though I think he might need to give up on the switch hitting thing and just be left-handed at some point). He's not a 1.,00o OPS player, but is he an .850 OPS guy? I think so, and you take that from center field, especially with passable defense at worst.
AJ – Jeremy Jeffress and Rowan Wick (Hello, Mr. Wick) have been pretty solid thus far, but after that everything else has been pretty ooky. Is there any hope for the bullpen without a total teardown?
Fels – UGH. My least favorite subject. There is hope if the Cubs get creative, which they've shown no
willingness to do. IF they were the Rays or Brewers, Alzolay and Quintana would be multi-inning
guys tomorrow to shield everyone else. They would throw three-four times a week combined, maybe once through the lineup each time. Considering how good the starting pitching has been, that would be enough to get through a lot of games right there.
Beyond that, I don't think I can help you or them. I don't even trust Wick that far. Kimbrel has put
together three straight good outings by finally concentrating on the top of the zone where his
96-97 will play much better than at the bottom. That only means I hope he can be ok. Everyone else is ass, and they can't make a trade this year because you can't give up actual pieces for anything in this joke of a summer. My hope is that at least Alzolay and Brailyn Marquez get a chance to be something, and they just find some guy from elsewhere. Chatwood would also be an excellent candidate to be the multi-inning weapon, as he was last year sporadically before Joe Maddon got in the way. That's if they want Q to start again.
AJ – Another nagging injury for Kris Bryant. Is this the end of the road for him in a Cubs jersey? Also: will Rizzo get that paper and stick around long term?
Who the fuck knows. I wouldn't be shocked if Ol' Tommy Ricketts uses the pandemic as an excuse to not pay anyone and lets the whole thing burn. Bryant's been hurt and I can't imagine that the Cubs could get any value for him if they moved him in the winter. Even Mookie Betts in the last year of his deal only got one guy in return really, and Bryant doesn't look to be coming in nearly as hot. So maybe he just walks? I'm not sure. If he can't turn it around next year, and I assume he will, then he's kind of a prime candidate to just get a two-year deal to prove it before cashing in like we all assumed he would. We still have no idea what contracts will look like after this, ignoring the fantasy world the Dodgers live in. So there's a chance he sticks around.
As far as Rizzo, he'll have to prove his back isn't going to turn to graham crackers in the next couple years. But I also can't fathom they'd let Rizzo go. He's the center of the team in so many ways. But I could also see him getting pretty pissed if other guys are allowed to leave or moved and he still doesn't have an extension yet. But he'll be in his early 30s when his deal is up, how many uber-productive years does he have left? That's a hard one, but sometimes emotions do play a part.
AJ – Finally, with Summerslam coming up this Sunday I'm in need of some prognostications. Who ya got?
Apollo Crews vs. MVP (US Title) – Apollo
Street Prophets vs. Andrade/Angel Garza (Raw Tag Belts) – Something stupid will happen here
with a non-finish, and hopefully involves Bianca getting a full-run.
Eddie Guerrero's Son Dominik Mysterio vs. Seth Rollins (street fight) – If Seth doesn't turn him to dust I don't even know what we're doing. Get Seth in a program with Aleister yesterday and let's fucking go.
Sonya Deville vs Mandy Rose (hair vs hair) – Yeah, Vince is really gonna have the blonde bombshell lose.
Sasha Banks vs Asuka (Raw Women's title)/Bayley vs. Asuka (SD Women's title) –
I think Asuka gets this one, or maybe both, but something will happen between Sasha and Bayley in both matches that sows the seeds of an eventual breakup. I think it'll be Sasha helping Bayley but not the other way around. It gives you that, and it also gives you the added story line that Sasha has still never defended a singles title. She'll get jealous of Bayley in that sense, and it keeps Asuka around. Maybe Sasha then leaves Bayley to get eaten by Shayna. Lot of ways this could go, and I'm sure they'll pick the worst one.
Braun Strowman vs. The Fiend (World Title) – Gotta be Fiend. Braun has become so uninteresting, and The Fiend can do so many things. Very curious where this stuff with Alexa goes.
Drew McIntyre vs. Randall Orton (Universal Title) – I feel bad for Drew. He's done nothing wrong but never got his moment in front of an actual crowd. But they're building this for Randall, who
honestly has been incredible the past couple months. And it's clear they want Edge to take the title off Orton, even though that's a feud that does not need a belt on it. There's too much to Orton now, he's getting 14. Wouldn't be shocked if they circle back to Drew soon though.
For more Fels action, you can find him on Twitter @FelsGate, in the pages of Deadspin weekly, or catch his dulcet tones each week on the FFUD podcast.