BOX SCORES
Not great.
For what seems like the millionth time this season, the Sox came out swinging in the first game in the series and pummeled their opponent then decided that was enough and put the bats away for the next two. What makes it even worse is the fact that Dallas Keuchel actually had his first quality start since what seems like the beginning of the pandemic and the Sox wasted it away because they couldn't figure out a pitcher named Junk. Seriously.
The lineups that LaRussa has been throwing out there each series are understandable when you have half of your starters who at some point or another have been on the IL this year for an extended period, but at some point they're gonna have to be out there every day to build some rhythm heading into the postseaon. There are some issues here that don't bode well for an extended playoff run, and if they don't get addressed they may very well be playing golf far sooner than they should be.
Also Joe Maddon is a fucking putz, get the fuck outta here with your "wahhh wahhh they hit Shohei" after the Sox were plunked like 12 times in the series. Mike Wright can't find the current zip code that he's in, much less a strike zone. Get fucked.
TO THE BULLETS!
NUMBERS DON'T LIE
GAME 1
-Ladies and gentlemen, The Gavin Sheets Game. 3 for 4 with a dinger, a double and 4 RBI on the night, Sheets was impervious to everything the Angels pitching staff threw at him. Where Sheets lands in the field going forward is open to interpretation, but he's earned his place on the roster going forward.
-Lucas Giolito wasn't exactly dominant in his first return from the IL, giving up two HR and walking two in 4 innings, but he did strike out 8 so that's pretty excellent. The final line could've been a little worse, but Eloy of all people robbed David Fletcher (of all people) of a dinger in the 3rd inning. Eloy was OK after ponging off the LF wall, but sweet Jesus I wish he'd stop doing that.
-Luis Robert fucking murderized a ball in the bottom of the 2nd, and he's now slashing .376/.409/1.033 in the last 30 games. As of right now he's not being spoken of in the same category as other game changers like Mike Trout and Ronald Acuña Jr, but it's only a matter of time.
-Jose Abreu didn't have any hits on the night but he took 3 walks, which I think is even better. Abreu working counts to get into a position where pitchers have to throw him fastballs is only going to result in him adding to his RBI total.
-Mike Wright Jr pitched an inning and walked 3 people. He got out of the inning unscathed somehow, but I don't know why they keep running him out there. No mas.
-Sox pitchers kept Shohei Ohtani off the board and actually K'ed him 3 times on the night. He's struggled since the all star break, but the potential for damage there is always lurking.
GAME 2
-Dallas Keuchel made it through 6 innings! Granted he walked 5 dudes, but let's just take the 6 innings and 2 earned runs at face value and hope it's a performance that he can build off of.
-Anytime Caesar Hernandez wants to justify his continued playing time on this team that would be fine with me.
-Yoan Moncada smoked a homer off of some junk from Junk. That's the tweet.
-Michael Kopech deserved a better fate today, but that's what happens when you strand a jillion people on base.
-Steve Cishek striking out the side in the 8th shows you the current state of the White Sox offense.
GAME 3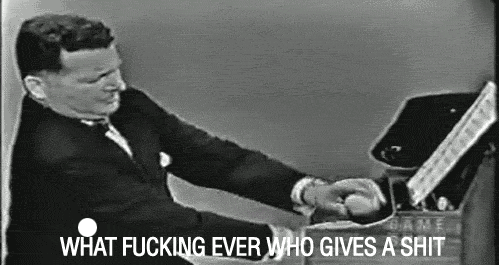 Time is running out for this team to start looking like they're going to be dangerous in the playoffs. When the Sox are on their game, there's not a team in the AL who can run with them, but it's been awhile since we've seen that type of urgency. If they wait until October to try and turn it on, it's far too late. The next two series against the Rangers and Tigers should be at LEAST 4 wins out of 6 bare minimum. That's the bar. Get it done.
Let's Go Sox