Here we arrive at the player who represents something the Sox desperately needed and haven't had since Jim (HI ITS JI-) Thome took his whoopin stick up I-94 up to the Land Of Ice And First Round Flameouts: above average production out of the DH position. Having pretty much created slugging percentage at every stop he's had on his career, Edwin Encarnacion is the balm that could sooth the pain created by the hemorrhoid that was watching AJ Reed flail wildly about in the batter's box last season.
With a fairly team friendly contract (1 year, 13 Million with a club option for a 2nd year) partially resulting from a cool market for DH style players and the fact that he spent the 2nd half of the season hurt, this was a sneaky good signing for Rick Hahn. Let's dive into it a little more, shall we?
2019 Stats
.244/.344/.531
34 HR 86 RBI
11.9 BB% 21.2 K%
.362 wOBA 129 wRC+ .875 OBPS
Outs Above Average: 0
Last Week On Nitro: 2019 saw pretty much the same thing from Edwin Encarnacion that the previous 8 years had, namely him blasting 30+ HR and racking up RBIs by the barrel full. He started the season with the Mariners, ostensibly to anchor a young hopefully contending offense at the DH position. What ended up happening was the M's crashing out of contention pretty rapidly, which resulted in him being flipped to the Yankees for Juan Then (the Yanks 27th ranked prospect) and cash considerations. At the time of the trade, the then 36-year old Encarnacion was leading the AL in dingers with 21 through 68 games.
It was in New York that he ran into a streak of shitty luck, getting drilled by a pitch on the wrist that resulted in a hairline fracture that cost him a month and sapped a goodly amount of power from him. He also missed time with an oblique strain that he suffered while hitting a home run. Despite all that, he still managed a .249/.325/.531 line with 13 home runs and a 121 wRC+ rating with the Bronx Bombers.
While Encarnacion's power numbers have remained remarkably steady, 2019 became the 3rd consecutive year posting a drop in his batting average. The .244 mark is now down .026 from his career average of .270, and despite posting a record low (for him) BABIP of .239 last year, there really isn't much hope of a rebound in that category. His walk rate remains in line with the rest of his career, but his K rate has gone up a few years in a row, most likely tied to the dip in his batting average. 34 HR is still 34 HR however, and at this point in his career nobody is signing Encarnacion to work the count.
Despite those solid numbers (which other than the BA are right in line with what you'd expect), there were not too many teams beating down his door to sign him to a multi-year deal. This left him sitting around until Christmas Day, when Hahnta Claus shuffled down his chimney with a 1 year deal worth 13 million dollars and an option for a 2nd with the same numbers. Merry Christmas indeed.
TOO SWEET! (Whoop Whoop!): Best case scenario is Encarnacion returns to the offensive output he was providing in 2019 before getting popped on the wrist by a pitch. His .246/.360/.542 slash line and 139 wRC+ he posted through June would  absolutely annihilate whatever meager power the Sox have gotten out of the DH position during the last 5 years.
Production like that in a lineup like this would make it pretty simple for him to break 100 RBIs again, and 35 home runs would not be out of the question. Placing him in the cleanup spot in the batting order would allow him to reap the benefits of having Yoan Moncada, Yasmani Grandal and (eventually) Nick Madrigal or Luis Robert hitting in front of him. Or if Eloy Jimenez breaks out completely you could have any combination of Encarnacion, Jose Abreu and Nomar Mazara hitting in the 5, 6 and 7 spots. While this is not a true Murderer's Row (yet), it's easily the most exciting batting order the Sox have assembled in years.
Defensively (if it comes to that), Encarnacion isn't a disaster at first base either. His 0 OAA stat from last year marks him as exactly league average at the position, and his -1 DRS is a stat you could easily live with if he was pressed into service for an extended length of time if someone (Jeebus forbid) got hurt. Otherwise you wouldn't expect to see him out there more than a game per week max.
YOU FUCKED UP! YOU FUCKED UP!: The White Sox history at signing DH players through free agency (with the obvious exception of Jim Thome) has been a minefield of epic sadness. If things truly went nipples up with Encarnacion this season, the spectre of Adam Dunn and his .219 average would hover over first base like Casper the Soft Contact Ghost. If his batting average continued its slow progression downward, and his health limited him to less than 100 games, I could see this being a wasted 13 million by the Sox.
That awful picture aside, even if Encarnacion turns out to be a disaster at the plate this season it's only a one year deal. The Sox would merely have to decline his option in the off-season and replace him with someone from the copious free agent pool next year. On top of that, the Sox have gotten such hilariously shitty production from the DH spot that it would take a Palka-esque level of regression for Encarnacion to be any worse than what we've had from there the past few years. Odds are, Edwin is going to be the best DH the Sox have had for a few years, merely by not dying in the batters box.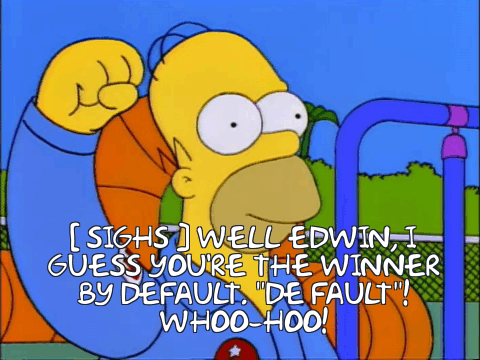 BAH GAWD THAT'S ENCARNACION'S MUSIC!: I fully expect Edwin Encarnacion to hit 35 home runs this season, and knock in 110 RBIs. Honestly, why would I expect anything else? The man has been an absolute model of consistency in his power numbers throughout his career. It hasn't mattered what coast of the country he's on, 30+ dingers has been a lock for him and this season is going to be no different. Shit, even if he replicates his numbers from 2019 it would still be a win not only for the Sox, but all of us who have had to watch the endless parade of dopes taking at bats from the DH spot. Anything more than what he put up last year is gravy.
That being said, I also feel like the .245 average for him is the new norm. I don't doubt that his OBP will be pretty static, but the reality of his age keeps the idea of him hitting .265 pretty unlikely. He's also not going to be playing 1st base very much, which is also fine. Jose Abreu and Grandal are both more than capable of nailing down that position for the season. NL parks could be an issue down the road, but that's a bridge you cross when you get to it.
If Encarnacion plays more than 100 games this season at the level of consistency that he's shown over the past decade, this signing will be a complete win for the Sox. The man is a professional hitter, and that is something that's been in short supply on the South Side for quite some time. If he happens to drag his average back above .250 and stays healthy? That 13 million dollars is going to look like quite the steal for the team, and whoever owns stock in the company that sells fireworks to the White Sox is going to have quite the windfall.